油圧
Hydraulic Equipment
We sell Hydraulic Parts & Equipment as YUKEN's authorized distributor. You can ask us to plan, design, and assemble Hydraulic Units and Circuit with your idea. We also overhaul pumps and perform hydraulic piping work. Let us arrange everything about hydraulics.
Hydraulic Parts General (Yuken and Others)
Hydraulic Valves (Yuken/Hirose)
Yuken solenoid valve(DSG/DSHG)
Yuken Moduler Valve(MSW/MPW/MRP)
Yuken Proportional Valve (E series)
Hirose Valve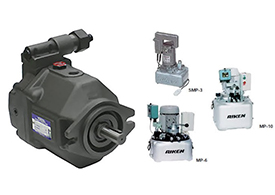 Hydraulic Pumps (Yuken/Riken Kiki) Yuken Piston Pump(AR16/AR22/A37/A56)
Yuken Vane Pump(PV2R)
Riken High Pressure Unit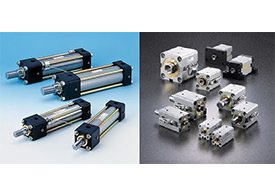 Hydraulic Cylinders (Yuken/Horiuchi)
Yuken(CBY/CJT140/CJT210)
Horiuchi(FS/FF/CS/CSR)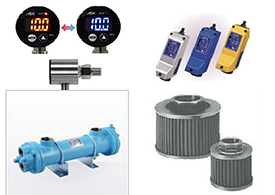 Hydraulic Equipment General ASK/Taisei/Nacol/Masuda/ACT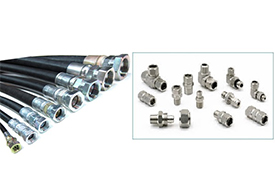 Hydraulic Hoses and Fittings Yokohama/Bridgestone/Sumitomo Riko/Ihara/Toyox/Parts from Taiwan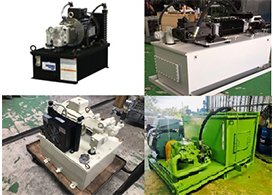 Hydraulic Units (Design & Assembly)
Hydraulic Circuit Design
鋳造設備
Casting Equipment
It is our basic business to handle various kinds of Casting Equipment in our 70 years of history. We are all-round casting equipment player including casting, melting, sand treatment, finishing and surface treatment with sales and maintenance. In addition, we can arrange planning and design of casting facility, remodeling, installation, and related works.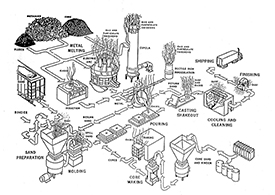 Casting Facility Plan and Design (Illustration)
Melting Furnace Fuji Electric
Molding Machine Sinto/Kanamori
Automatic Pouring Machine Fujiwa Denki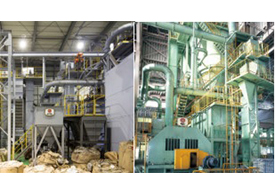 Sand Treatment Facility Sinto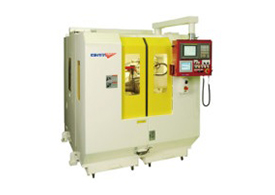 Barinder (deburring machine) Koyama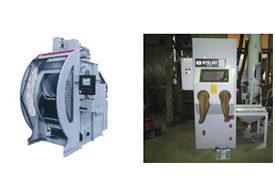 Shot Blasting・Air Blasting Sinto/Nicchu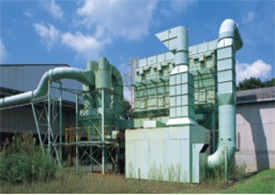 Dust Collection Equipment Sinto/Amano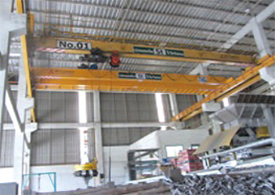 Hoist & Cranes Lee Machinery/Mitsubishi Electric
Shaking Machine Sinfonia Technology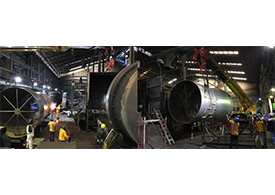 General Assembly and Install Works
Other Related Equipment
集塵設備・表面処理設備・その他産業機械
Dust Collection・Surface Treatment・Other Industrial Machinery
We can offer you plans, design, and facilities of dust collection for environmental renovation by utilizing 70 years casting business experience. In particular, we have various know-how for static pressure measurement, calculation, duct design for various kinds of dusty workshop. It is not only dust collection, but also surface treatment facility, briquette machines, compressors, and other general industrial machineries, which we can propose from our experience. Please call us!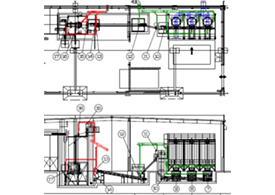 Dust Collection Planning & Design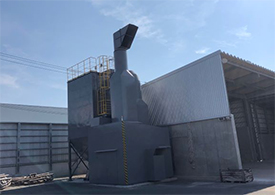 Dust Collection Facility Sale & Install Work Sinto/Amano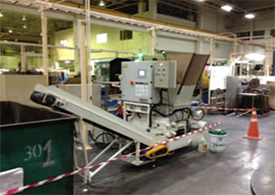 Briquette Machine Nippon Steel Matex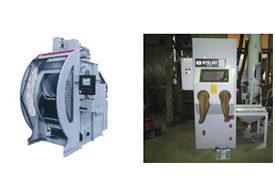 Shot Blasting・Air Blasting Sinto/Nicchu
Compressors Kobelco Compressors/Anest Iwata